S
CIENTIFIC and Engineering PRACTICES
---
Set of things, not linear steps, that children do
when engaging in ​science, engineering, and the world.
---
~ Asking questions (for science) and defining problems (for engineering)
.
~ Developing and using models
.
~Planning and carrying out investigations
.
~Analyzing and interpreting data
.
~Using mathematics and computational thinking
.
~Constructing explanations (for science) and designing solutions (for engineering)
.
~Engaging in argument from evidence
.
~Obtaining, evaluating, and communicating information
Powered by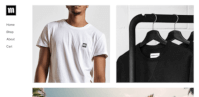 Create your own unique website with customizable templates.